Aluminum Working Machinery
JS-406B Upcut Saw (Straight or miter cut-off) INQUIRY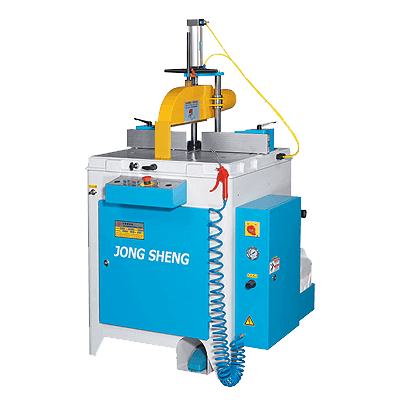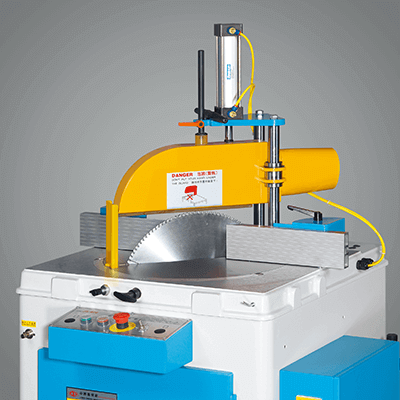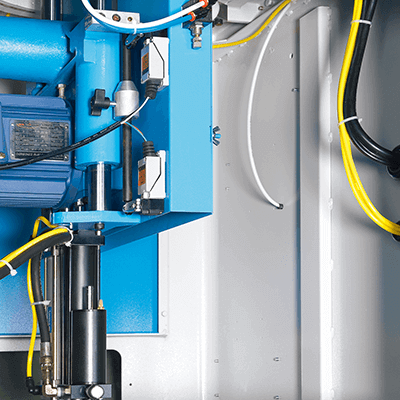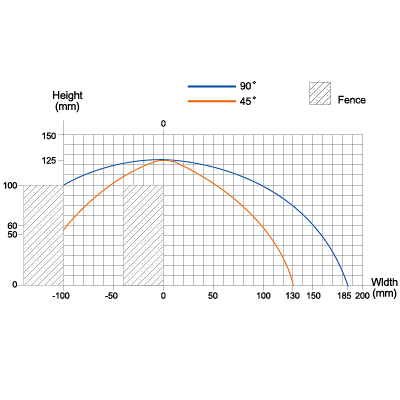 Cutting Capacity Chart
FEATURES
Can cut ± 0 ~ 45° angles.
Quick positioning pin enable to stop desired angle quickly and precisely.
Cutting feed is driven by an air/hydraulic combination power for smooth feed speed.
Cutting height is adjustable for saving time of cutting. Movable back fence enable to straight or miter cut bigger profiles.
Pneumatic vertical clamp.
Clamping pressure is adjustable to prevent workpiece deformation problem during clamping process.
Only treadle on foot switch to activate clamping and cutting automatically.
Pneumatic spray mist lubrication for saw blade to extend saw blade life.