>
Products
>
JS-160 Horizontal Double Miter Saw
Woodworking Machinery
JS-160 Horizontal Double Miter Saw INQUIRY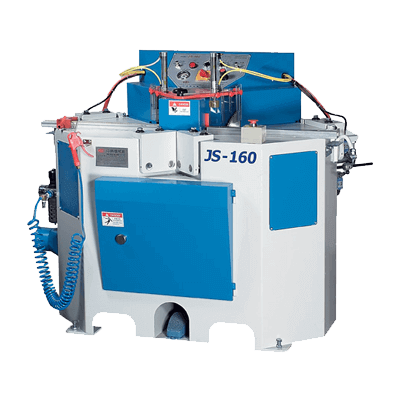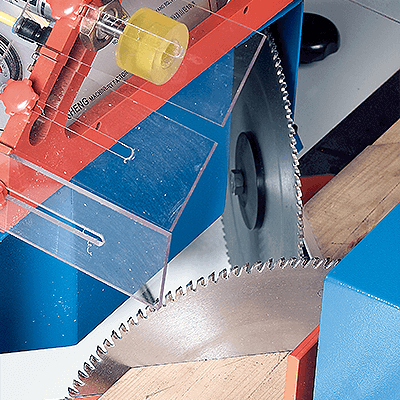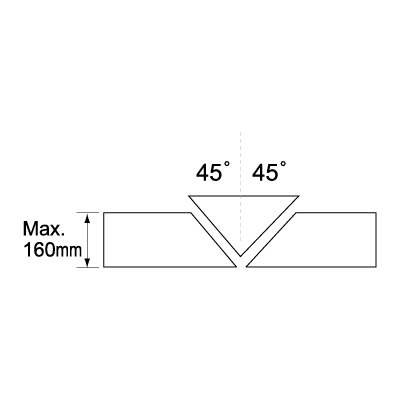 Workpiece Sketch
FEATURES
Alternatively saw blades straight feed in horizontal direction provides width of cut up to 160mm.
Equipped with wear-resistant linear motion guides for accurate angle of cut.
Allows for right or left cutting individually.
Right and left cutting alternatively fully eliminates waste of workpiece.
Cutting angle is easy to adjust.
Fence and saw blade clearance are adjustable to ensure burr-free cutting.
SPECIFICATIONS
| | |
| --- | --- |
| Model: | JS-160 |
| Cutting angle: | 45° |
| Cutting width: | 160mm |
| Cutting height: | 70mm |
| Saw blade sizes: | Ø10'' x Ø 1'' x 2.6mm x 80T |
| Spindle speed: | 3600 RPM |
| Spindle motors: | 1HP x 2 |
| Clamping cylinders: | 2 Vertical clamps |
| Cutting method: | Horizontal alternative cutting |
| Table height: | 850mm |
| In-feed extension table: | 1220mm |
| Out-feed extension table: | 1525mm |
| N.W. / G.W.: | 291 / 361 kg |
| Machine dimensions: | 1375 x 775 x 1140mm |
| Packing dimensions: | 1600 x 960 x 1380mm |
| Production rate: | About 250 cuts per hour |