Aluminum Working Machinery
JS-100 Double Miter Saw INQUIRY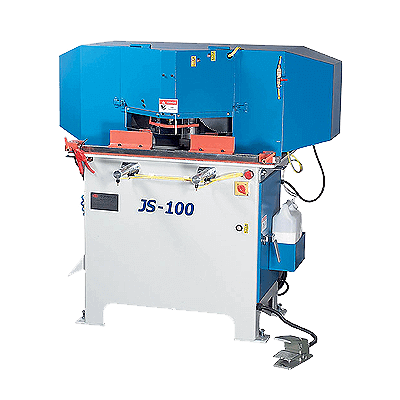 Workpiece Sketch
FEATURES
Cutting feed is driven by an air / hydraulic combination power for smooth feed speed.
Vertical and horizontal workpiece clamping design ensures extremely firm clamping for any type of aluminum workpiece.
Workpiece clamping pressure is adjustable to eliminate aluminum deformation problem.
Automatic oil mist cooling for saw blades provides burr-free surface of cut, while extending saw blade life.
Double saw blades construction provides fast cutting, time saving and greatly upgrades efficiency.
Foot switch control for automatic workpiece clamping and cutting.
Designed for cutting long and short workpieces.